« Back
Aviso Meteorológico Informativo- Tormenta tropical Gonzalo a 3200 km de Costa Riaa
Aviso Meteorológico Informativo
Tormenta tropical Gonzalo se mantiene en el Atlántico a 3200 km del país
24 de julio de 2020
10:20 am
Diagnóstico: La tormenta tropical Gonzalo se ha formado en el océano Atlántico. Al ser la 1 pm de este viernes 24 de julio de 2020, Gonzalo se ubica a 54.8° oeste y 9.9° norte, aproximadamente a 3200 km de Costa Rica.
Pronóstico: De acuerdo a las proyecciones actuales, la tormenta tropical Gonzalo no representa ningún peligro para Costa Rica. Según el análisis de trayectoria del Centro Nacional de Huracanes (NHC por sus siglas en inglés) Gonzalo está previsto a entrar a la cuenca del mar Caribe el próximo sábado en la noche. El IMN dará seguimiento el fenómeno e informará oportunamente de cualquier cambio en su trayectoria o intensidad que pueda afectar a nuestro país directa o indirectamente.
Debido a lo anterior, el IMN recomienda:
Manténganse informados a través de las redes sociales, Twitter: @IMNCR, Facebook: Instituto Meteorológico Nacional CR y la Página WEB: www.imn.ac.cr
Roberto Vindas
Meteorólogo
DMSA-IMN
---
Weather warnings history
In this section you will find the weather warnings history.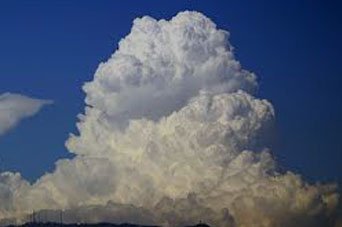 Atlas of Cloud
Everyone at some point have directed the view to the sky and observed the clouds. You have seen them dark, white, thin, dense, others that produce thunderstorms, lightning, hail and up to imagine well known figures.
See more
Services
The National Meteorological Institute, offers a range of services that can be ordered online in the next section of the site.
go to services